At the end of this month we will be closing and opening some brand new bases for The Flying Club, so we have decided to host some excellent event's to celebrate this. Furthermore we are offering member awards to pick up for each event you attend! There are four awards to pick up, which are shown below which you can achieve by attending each of the planned flights. (For Hamburg and Palma you only have to attend one of the flights to receive the award)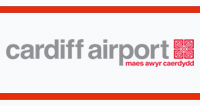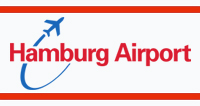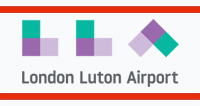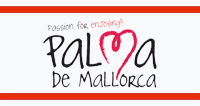 Event Specific rules:
You must fly The Flying Club Livery and schedule for the flight's listed below to achieve the awards
You must fly the TFC call sign on Vatsim during the event
You must fly during the event to achieve the specific awards
Please be aware that a staff member may not be present during some of the planned flights, all the details are below for each flight for yourself or the group to depart without prompts.
Event details – Click on the airport for scenery links
All times are in UK BST
Wednesday 25th April – 19:30pm Departure
Departure: Liverpool Airport
Arrival: Hamburg Airport
Schedule: TFC021
Route: BARTN UL975 DESIG L603 LAMSO UP154 SPY UN873 GRONY UM105 EEL UN125 REVLA T907 SORUN T903 RIBSO
Sunday 29th April – 12:30pm Departure
Departure: Hamburg Airport
Arrival: Liverpool Airport
Route: LBV UN125 EEL UZ305 SUPUR UL602 NALAX LIBSO UL975 GOLES UY70 POL
Schedule: TFC022
Sunday 29th April – 19:30 Departure
Departure: Manchester Airport
Arrival: Palma Airport
Route: SANBA N859 HON UN859 ROCAN UN13 LORES
Schedule: TFC137
Monday 30th April – 19:30 Departure
Departure: Palma Airport
Arrival: Manchester Airport
Route: GALAT UN861 TOU UY120 AKIKI AVANT HEMEL UT420 WELIN T420 TNT
Schedule: TFC138
Tuesday 1st May – 19:30 Departure
Departure: Cardiff Airport
Arrival: Faro Airport
Route: EXMOR UN864 BHD UL722 KORUL ASPOR INBOM EVURA MARIM
Schedule: TFC201
Wednesday 2nd May – 19:30 Departure
Departure: Luton Airport
Arrival: Nice Airport
Route: CPT UN859 GWC BOGNA UL612 RESMI LALUX UM133 LERGA UY30 LATAM UY22 NISAR
Schedule: TFC229
Enjoy these flights, and if you have any questions in the meantime please us the #support channel on Discord!