Group Flight Calendar
To make it simple to find group flights, below is a calendar and a list of flights for the nexst couuple of months.
Add the calendar!
Andriod: https://calendar.google.com/calendar?cid=dWt2aXJ0dWFsLmNvLnVrXzJkazlkZW9mdTRvaWc4ZmUxNTZoZ2VpZHI4QGdyb3VwLmNhbGVuZGFyLmdvb2dsZS5jb20
IOS: https://calendar.google.com/calendar/ical/ukvirtual.co.uk_2dk9deofu4oig8fe156hgeidr8%40group.calendar.google.com/public/basic.ics
January

2021

Mon
Tue
Wed
Thu
Fri
Sat
Sun
Nothing from 16th January 2021 to 15th February 2021.
Group Flight Details
Below are the specific details of each group flight, with aircraft to use, scenery suggestions, and any other notes. Please click into the post.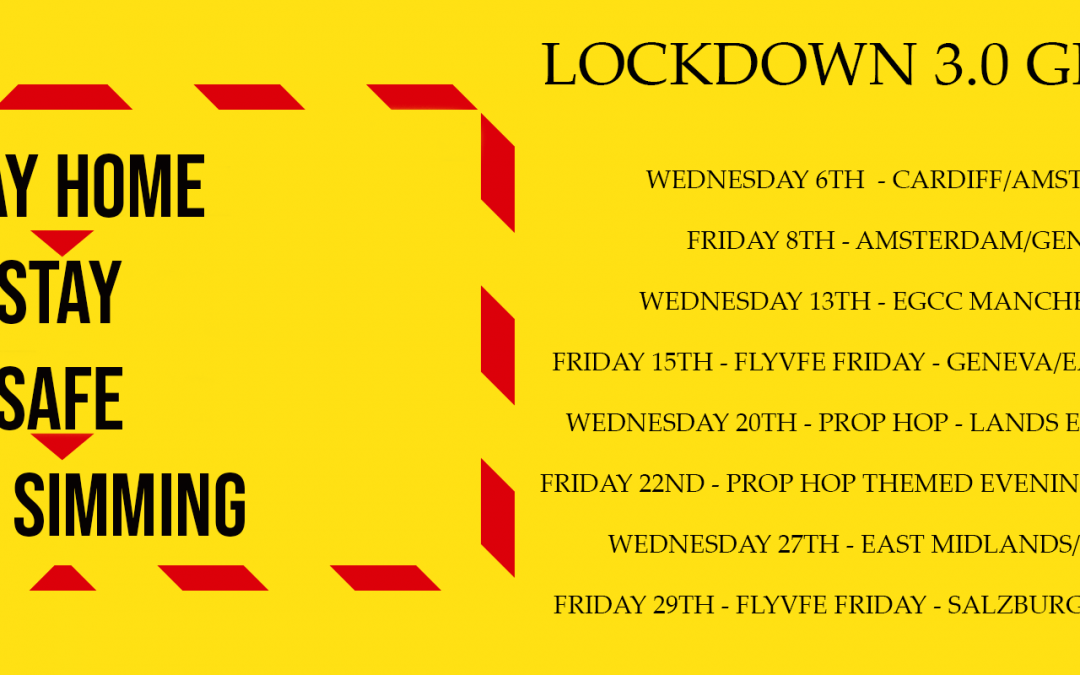 To all members, Sadly in the UK we find ourselves back in lockdown for at least a month, with many European countries following suit. Like everyone we hope this is the last time, and an end to the restrictions we have all endured but for the time being we wish to...