Group Flight Calendar
To make it simple to find group flights, below is a calendar and a list of flights for the nexst couuple of months.
Add the calendar!
Andriod: https://calendar.google.com/calendar?cid=dWt2aXJ0dWFsLmNvLnVrXzJkazlkZW9mdTRvaWc4ZmUxNTZoZ2VpZHI4QGdyb3VwLmNhbGVuZGFyLmdvb2dsZS5jb20
IOS: https://calendar.google.com/calendar/ical/ukvirtual.co.uk_2dk9deofu4oig8fe156hgeidr8%40group.calendar.google.com/public/basic.ics
Group Flight Details
Below are the specific details of each group flight, with aircraft to use, scenery suggestions, and any other notes. Please click into the post.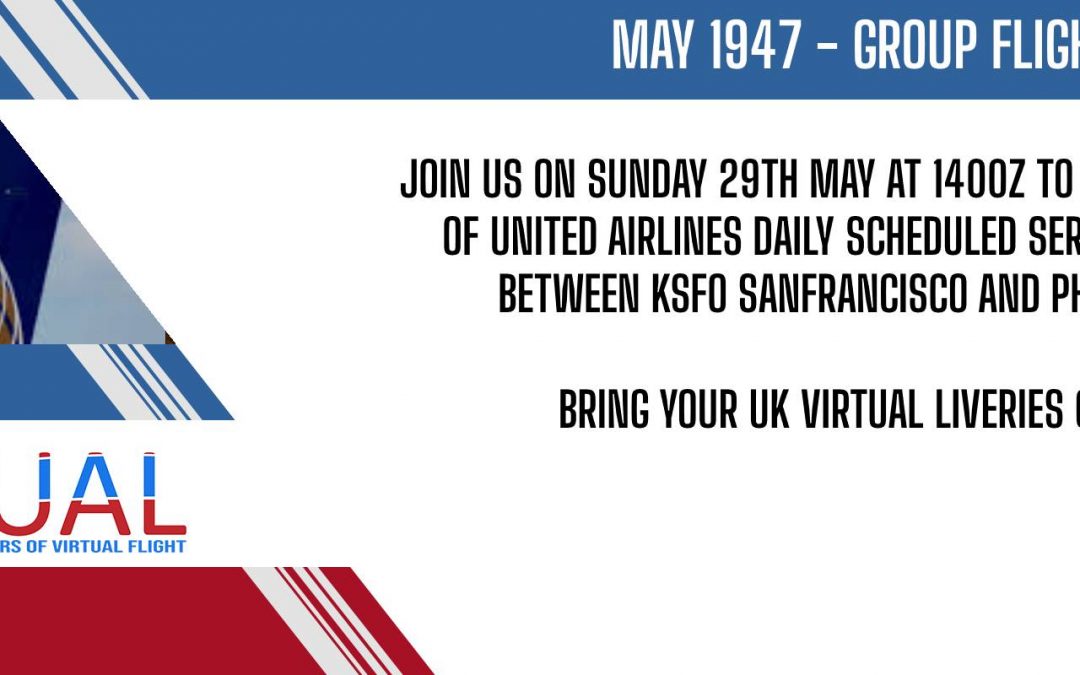 Date: 29/05/2022 Start Time: 14:00 Routing: KSFO Sanfrancisco to PHNL Honolulu Notes: May 1947 Group Flight Join us on Sunday 29th May at 1400z to recreate the start of United Airlines daily scheduled service in May 1947 between KSFO Sanfrancisco and PHNL Honolulu...