Group Flight Calendar
To make it simple to find group flights, below is a calendar and a list of flights for the nexst couuple of months.
Add the calendar!
Andriod: https://calendar.google.com/calendar?cid=dWt2aXJ0dWFsLmNvLnVrXzJkazlkZW9mdTRvaWc4ZmUxNTZoZ2VpZHI4QGdyb3VwLmNhbGVuZGFyLmdvb2dsZS5jb20
IOS: https://calendar.google.com/calendar/ical/ukvirtual.co.uk_2dk9deofu4oig8fe156hgeidr8%40group.calendar.google.com/public/basic.ics
Group Flight Details
Below are the specific details of each group flight, with aircraft to use, scenery suggestions, and any other notes. Please click into the post.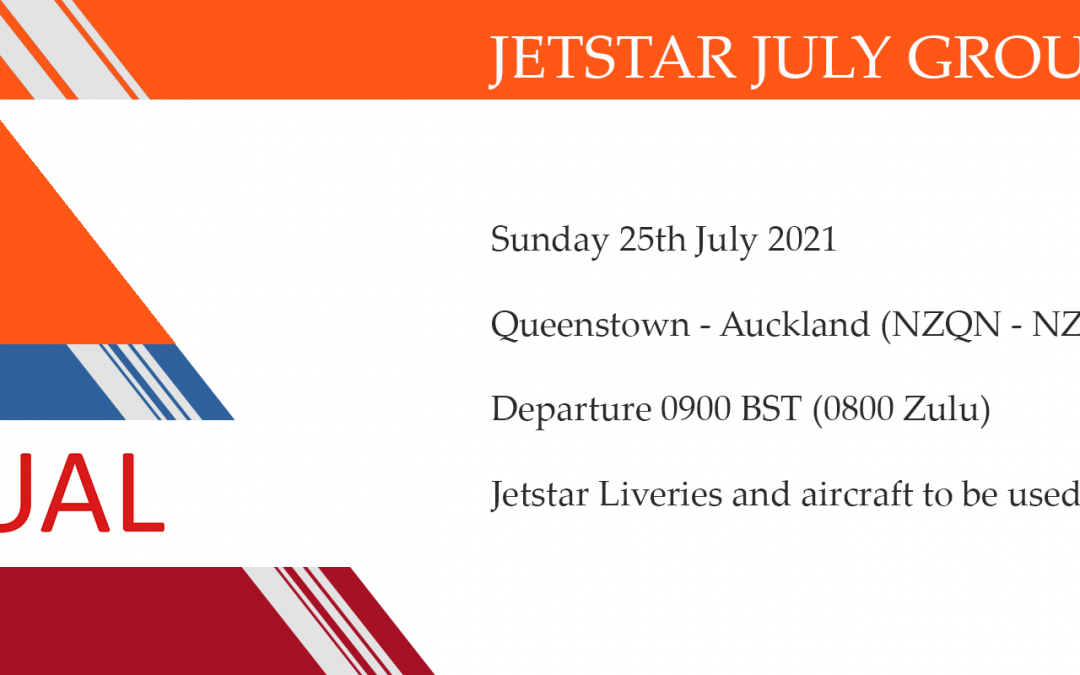 Date: 25/07/2021 Start Time: 08:00Z Routing: Queenstown NZQN - Auckland NZAA Notes: Join us for our final Jetstar group flight of the month where double hours are still available! Departing early to beat the UK heat wave, JetStar liveries and callsigns preferred where...