Group Flight Calendar
To make it simple to find group flights, below is a calendar and a list of flights for the nexst couuple of months.
Add the calendar!
Andriod: https://calendar.google.com/calendar?cid=dWt2aXJ0dWFsLmNvLnVrXzJkazlkZW9mdTRvaWc4ZmUxNTZoZ2VpZHI4QGdyb3VwLmNhbGVuZGFyLmdvb2dsZS5jb20
IOS: https://calendar.google.com/calendar/ical/ukvirtual.co.uk_2dk9deofu4oig8fe156hgeidr8%40group.calendar.google.com/public/basic.ics
Group Flight Details
Below are the specific details of each group flight, with aircraft to use, scenery suggestions, and any other notes. Please click into the post.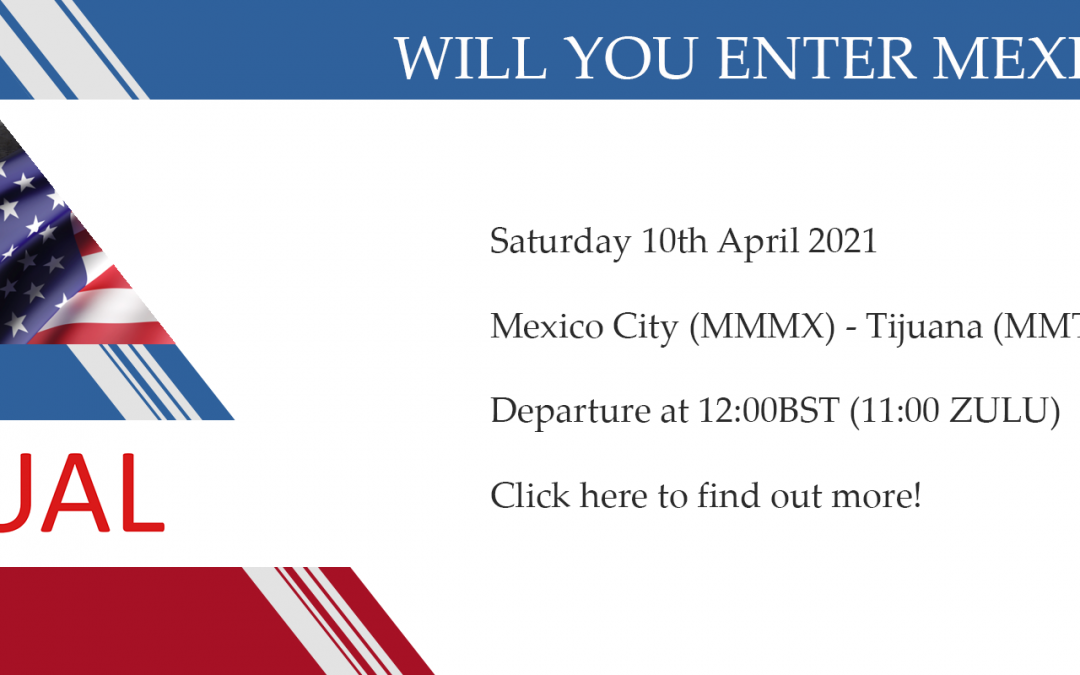 Date: 10/04/2021 Start Time: 11:00 Routing: Mexico City MMMX - Tijuana MMTJ Notes: Joing us on Saturday 10th April for an 1100 Zulu departure! Mexico City to Tijuana Tijuana International Airport is located in the city's Otay Centenario borough, just immediately...