This weekend we enjoyed a great set of events as part of our Virtual meet up in replacement of what would of been our normal real world meet up held every year in a different location around the United Kingdom. Starting with a group flight from London Gatwick to Edinburgh where our pilots were complimented by Vatsim UK on their professionalism and conduct. In the evening we enjoyed a aviation pub quiz and some late night party games hosted by UNI1186 Ashley. Sunday afternoon saw an extremely informative question and answer session with a real world airbus pilot and a chance for our members to feedback an ideas or changes they have for UK virtual. Finally last night we held our general meeting were we announced some brand new developments detailed below. For those members who missed our meeting, read on for all the information and changes:
The past year
Its been a busy year for UK virtual, aided by the Pandemic in the last few months, yet substantial growth has continued. As it stands UK virtual offers 122 real world airlines, 31,000 real word schedules, 47,497 logged flights and 77,965 hours.
And a big thank you
We would like to take the opportunity to say a massive thank you to our UK virtual supporters. Our supporters keep the prizes draws rolling, our new liveries painted, and some of the developments you are about to read about. So thank you to Adam, Brian, Chris, Colin, George, Ian, Jeremy, Jonny, Mark Friday, Mark Oxley, Nick, Paul, Peter, Roger, Robert, Scott Hardy, Scott Johnson, Shannon, Stephen and Steve.
Now onto the future of UK virtual
Our New Staff
As we get busier as a virtual we need a few more hands on deck to help with the day to day activities. Therefore we are pleased to announce that:
UNI1914 Ali will be assisting us as Livery Designer
UNI1713 Scott will be assisting us as Discord and Support Coordinator
UNI1498 Stephen will be assisting us as Events Coordinator
UNI1011 Chris will be moving from his assistant role to Management in Pirep Operations. Chris has been doing a great job maintaining the daily flight reports we receive, and we are pleased to continue working with him and our new Staff!
Our New World Tour
A world tour like no other taking you around EVERY continent with some interesting and new destinations to visit. Heavily based on real world schedules where possible, Part 1 will be launching this Wednesday for our UK virtual Supporters. Part 2 will be available on the 1st August, with part 1 released for all UK virtual members on the same day. The world tour will be available for a full year, giving members plenty of time to travel around the world and visit some new destinations you never would of visited before!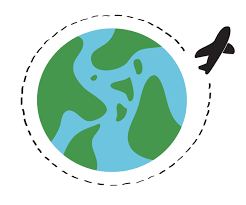 Our New Aero Club
We have been working on our Aero club for those members who like all things VFR. This will consist of small group flights, mentoring sessions and Aero Club only tours. Aero Club members will be expected to adhere to a set of standards in order to retain membership, complemented with training material and sessions to help you improve your VFR skills. This will be run by Mike and Tony giving all members the chance to improve their skills and knowledge and will be coming soon to UK virtual.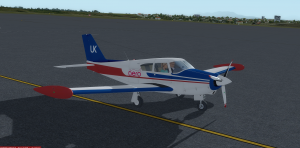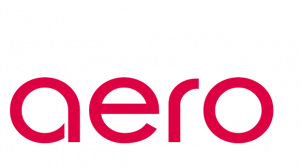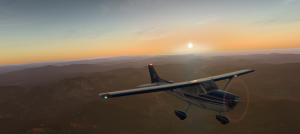 Our new partnership
We are pleased to announce a new part to our partnership with Virtual Flight Experience with the launch of their virtual airline, flyVFE, on UK virtual.  Routes will be available to fly using their bespoke livery from hubs like East Midlands and Birmingham. Furthermore every flight you complete online will count towards vouchers redeemable in their 737 simulator or Piper Seneca simulator. flyVFE will be launched on UK virtual on the 1st August 2020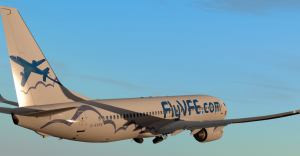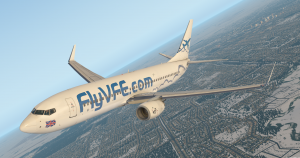 And finally….our new flight tracker!
Yes its coming, and it's very nearly here! We have been working so hard with our developer Chris to bring you a personal flight tracker to log your flights. Some of the most notable changes are as follows:
Queue as many flights as you wish and choose which one you are going to fly from the list
New "Divert" option in the case you can no longer reach your original destination
Brand new AFK which you will not miss, trust us! Also tiered AFK if you are a UK virtual supporter. Bronze's supporters first AFK is 4 hours into the flight, Silver 5 hours and Gold supporters 6 hours into the flight. Members first AFK will still be 3 hours into the flight.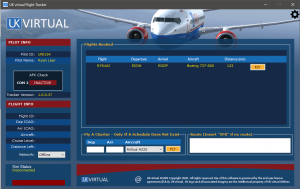 And now some dates for your diary
Virtual Flight Experience sim day
Sunday 7th February 2021
We have the opportunity to use the simulators at Virtual Flight Experience at a reduced rate with the centre being opened exclusively just for us. It's all about numbers, therefore if we have 8 members or more for the day it will be £70 each per member, to which they will have 30 minutes in both flight simulators.
If we do not achieve 8 members the costs will be more with a different format. Usually the cost is £135 per session per simulator at VFE so it is not only half price but you experience bot simulators at £70! Further details will be released over the coming weeks.
UK virtual meet up 2021
Thursday 3rd June – Saturday 5th June 2021
As always we plan a year in advance to give every member the opportunity to book the time off in advance and prepare. While details of the activities have not yet been released, we are pleased to say that next year we will be holding our meet up in Edinburgh!
Conclusion
While we couldn't see each other in person this year, we still enjoyed a weekend of actives, put faces to the names via Discord and announced the future of UK virtual as you have read above. Thank you to all our members who continue to support us at UK virtual, and thank you to our UK virtual supporters. If you would like to support us, in just a few clicks check out the following link where you will benefit from the new AFK tiers, early access to our new world tour every month, quarterly prize draws and supporter badges and groups on Discord: https://www.ukvirtual.co.uk/index.php/communityfund